Latest News
Gold Coast Willy Wonka Gala Ball

20 August 2019
Radio Lollipop at Gold Coast, Australia are holding a Gala Ball, proudly supported by Homecorp Constructions. The Gala Ball is set to go off with chocolates galore on Saturday 19th October 2019 at voco Gold Coast. Come celebrate everything Radio …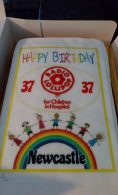 Radio Newcastle celebrate 37 Great Years

19 August 2019
A long time ago in a hospital far, far away - well in Newcastle's Fleming Memorial Hospital on 14th July 1982 - there began the first broadcast of the third Radio Lollipop in the UK. Over the last 37 years …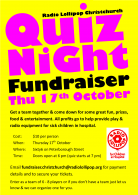 Christchurch Quiz Night Fundraiser – what do you know?

6 August 2019
The Radio Lollipop team in Christchurch is holding a quiz night for its annual fundraiser. The quiz will be taking place at "Sixty6" on Peterborough Street on the 17th of October and will include raffles and a prize for the …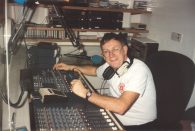 Happy 30th Birthday Radio Lollipop Edinburgh!

3 June 2019
Today, 3rd June, marks the 30th Birthday of Radio Lollipop in Edinburgh. The station was launched at the Royal Hospital for Sick Children in Edinburgh and has been going strong ever since. The volunteers are celebrating in style with a …