Latest News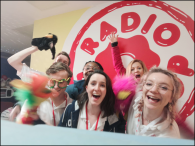 Radio Lollipop in Manchester wins £500 from wealth management firm

28 May 2019
The Radio Lollipop team in Manchester has been awarded a £500 grant by Equilibrium Asset Management in the latest round of its Community Support Scheme donations. Radio Lollipop aims to better the hospital stays of children through its play and …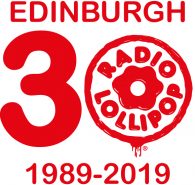 Radio Lollipop Edinburgh is 30!

13 February 2019
This year marks Radio Lollipop's 30th anniversary in Edinburgh! To celebrate this momentous occasion we are holding numerous fundraising events throughout the year, including our 12th Annual Ball. Introducing the Radio Lollipop Funraisers. Funraiser #1: Swish Event Sunday 24th March …
Uniform Free Day 2019

1 February 2019
Wednesday 13 March 2019 Every March, thousands of bus drivers, Transperth staff, volunteers, businesses and schools join forces for a good cause, to raise money for Radio Lollipop. Uniform Free Day is the major annual fundraising event for our charity …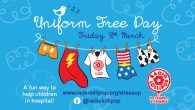 Australia's East Coast Dress Up is coming….

19 January 2019
Want to have some fun while helping children in hospital? Support our Uniform Free Day celebrations on Friday March 8 across the East Coast of Australia as we raise funds to help our wonderful team of volunteers provide care, comfort, …