UK
Lollipop Live! at Evelina London Children's Hospital – 10 Year Anniversary!

21 September 2018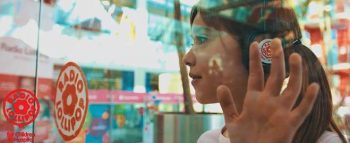 Radio Lollipop have had the privilege of broadcasting to and providing bedside entertainment for the patients and their families at Evelina London Children's Hospital for 10 years! To mark this anniversary in 2018 & celebrate the joy that our volunteers bring to the children on the wards, Radio Lollipop are throwing an end of Summer indoor festival for the children, volunteers, staff, parents and siblings across the hospital on Saturday 29th September.
Following on from the past two years of incredible 'Lollipop Live!' events at Great Ormond Street Hospital, we are thrilled to be hosting this for the first time at Evelina London!!
Confirmed to perform on the day are experienced music-in-healthcare practitioners Zoe Konez & Marina Tiffeny who specialise in bringing live interactive music for wellbeing into hospitals, through familiar song and creative improvisation. Zoe & Marina work daily in healthcare settings with organisations including Wishing Well Music, who use music as a positive creative outlet.
London based Blues/Folk duo Ferris & Sylvester, whose EP 'Made In Streatham' shot straight to the top of the iTunes Singer Songwriter charts earlier this year have also agreed to join in this year's fun, along with 19-year-old Casey Lowry who has already been featured on Radio 1 & regularly sells out some of the UK's best known gig venues!
Back due to high demand, for a third-year running is the Good Gracious Music Ukulele Workshop who provide a group participation hands-on ukulele lesson to grasp the basics of these tiny but fun musical instruments.
To headline this incredible day of fun, we're extremely lucky to be able to welcome a selection of the greatest theatrical stars in this country, who have kindly leant their time off from performing on London's West End stages, to lead us through a medley of songs including tracks from Frozen, Moana, Aladdin, Hairspray & The Little Mermaid!
We'll be broadcasting the whole show LIVE from within the sensational architecture of Evelina London's open-plan Atrium throughout the hospital, and will also be hosting a range of activities, games and competitions throughout the day to demonstrate the invaluable way our volunteers use play to aid a child's recovery!
Location: London