NEWS
WE NEED YOU!

10 October 2019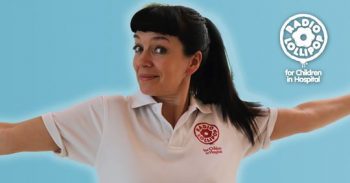 Radio Lollipop Glasgow are currently looking for volunteers to join our team one night per week (Monday - Thursday) from 6pm to 8pm. Download an application form today;
http://www.radiolollipop.org/ukvolapp
Application forms can be returned to our Volunteer Co-ordinator, Catherine Caughie by email catherine.caughie@radiolollipop.org or by post to
Catherine Caughie
Volunteer Co-ordinator
Radio Lollipop
Royal Hospital for Children
1345 Govan Road
Glasgow
G51 4TF
If you have questions, would like to meet our volunteers or have a tour of our studio, come along to our Recruitment Open Day Sun 27th October 2pm - 4pm. Register here;
https://www.eventbrite.co.uk/e/radio-lollipop-glasgow-open-…
Radio Lollipop Glasgow is delighted to invite you to our Open Day on Sunday 27th October 2pm - 4pm at Glasgow's Royal Hospital For Children. (Please report to reception)
This event is the perfect opportunity for you to get information about Radio Lollipop Glasgow and volunteering, ask any questions you may have and get a tour of our studio. This is a drop in session so you can come and go as you please.
Should you have any further questions please email catherine.caughie@radiolollipop.org
Volunteering is subject to PVG membership, occupational health and two satisfactory references
Location: Glasgow