New Zealand
Generously Giving Since 1991

30 November 2020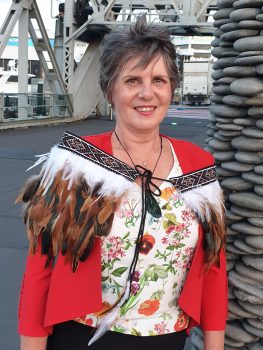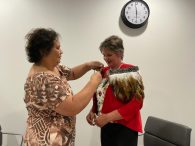 Today we celebrate #GivingTuesday, recognizing Lorraine Andrewes (NZ Director) who is an amazing volunteer, who generously gives and inspires others to do the same.
Radio Lollipop NZ has been lucky enough to have Lorraine as part of the team, since 1991, almost 30yrs (and counting) when she started as a volunteer at Starship Hospital. Her experience and expertise with children is greatly valued and if you've ever seen her face painting skills – you'll know she is a very talented lady.
Over the last 10 years, Lorraine has chaired the NZ board and has been a hands-on chair, getting alongside every team around the country. Her impact around the world hasn't gone unnoticed and she has been part of Radio Lollipop steering committees, creating new and innovative ideas.
Although Lorraine has stood down as chair, we are delighted that she continues to volunteer and support our teams. We are very grateful for all Lorraine has given (and continues to give) over the years. Celebrating with Lorraine and gifting her pounamu, korowai, a plaque and tickets to a sculpture was a fitting recognition.
As part of #GivingTuesday, we're asking people to complete the sentence – I give because…
Lorraine shares: I give because, bottom line, I am in it for the kids. Families are coping with enough when their child is in hospital, especially if long term. Our volunteers bring a sense of fun and games to play and when the fun begins, we often see their families sigh and relax. It is common to hear, 'that's at the first time the child has smiled.' Although I have not been on the wards for a few years, I know the Radio Lollipop selfless volunteers, are still providing this essential service to the kids.
Location: Auckland, New Zealand