Latest News
CRAZY SOCKS 4 DOCS

14 June 2022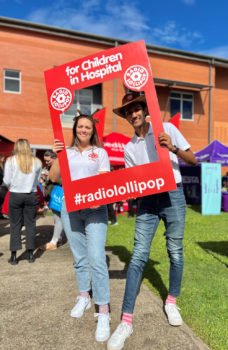 On Friday the 3rd of June, Lollipoppers from our Gold Coast University Hospital station ventured to Robina Hospital donning their craziest socks in support of doctors.
Crazysocks4docs Day is an annual awareness-raising event to help break down the stigma surrounding mental health issues in health professionals. On the first Friday of June, health care professionals have an excuse to showcase their whackiest socks, with Lollipoppers being no exception.
At the hospital event, Jungle Jess 🦁 and Rowdy Rishy 🤠 (pictured) wore their softest, spottiest, shaggiest, silliest socks and brought the fun and thunder in a uniquely Lollipop way. From handing out stickers, mindfulness colouring books and pencils, to ambushing poor unsuspecting staff for photos, our Lollipoppers had a blast, and everyone left our stall with a smile!
Thank you to our amazing volunteers who came down to Robina hospital in their craaazy socks in support of de-stigmatising mental health!
Location: Gold Coast, Australia