Latest News
Gold Coast Airport 5km Fun Run

14 July 2022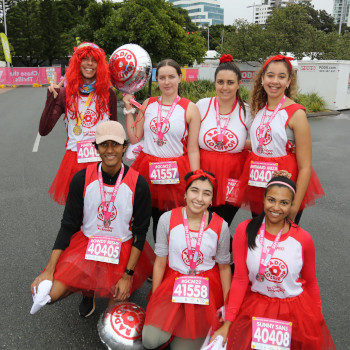 On the not-so-sunny 2nd of July, our spectacular and sporty Radio Lollipop volunteers participated in the Gold Coast Airport 5km Fun Run. Our stunning feat of athleticism was a super-successful fundraiser, bringing in over $1,140 for the children of the Gold Coast University Hospital!
The team of seven athletes pushed the limits of human fitness capability, completing the course in a jaw-dropping 58 minutes – watch out, Usain Bolt! Although the weather was insistent on being cold, windy and rainy, our team brought the fun, sunny vibe with their cheery attitudes, vibrant red tutus and pumping music, complete with everyone's favourite: bubbles!
Our volunteers also had the absolute privilege of meeting the talented artist responsible for the designs that adorned the medals after the race – Lisa Sorbie Martin! Lisa explained that the inspiration for her beautiful artwork was rooted in Indigenous Australian culture. The finisher medal was decorated with a design titled 'Place of Meeting' as the fun run site was traditionally a gathering place for the ancestors of many First Peoples' families!
Thank you to our volunteers for completing the fun run and everyone who supported us – be it a share, donation, or words of encouragement!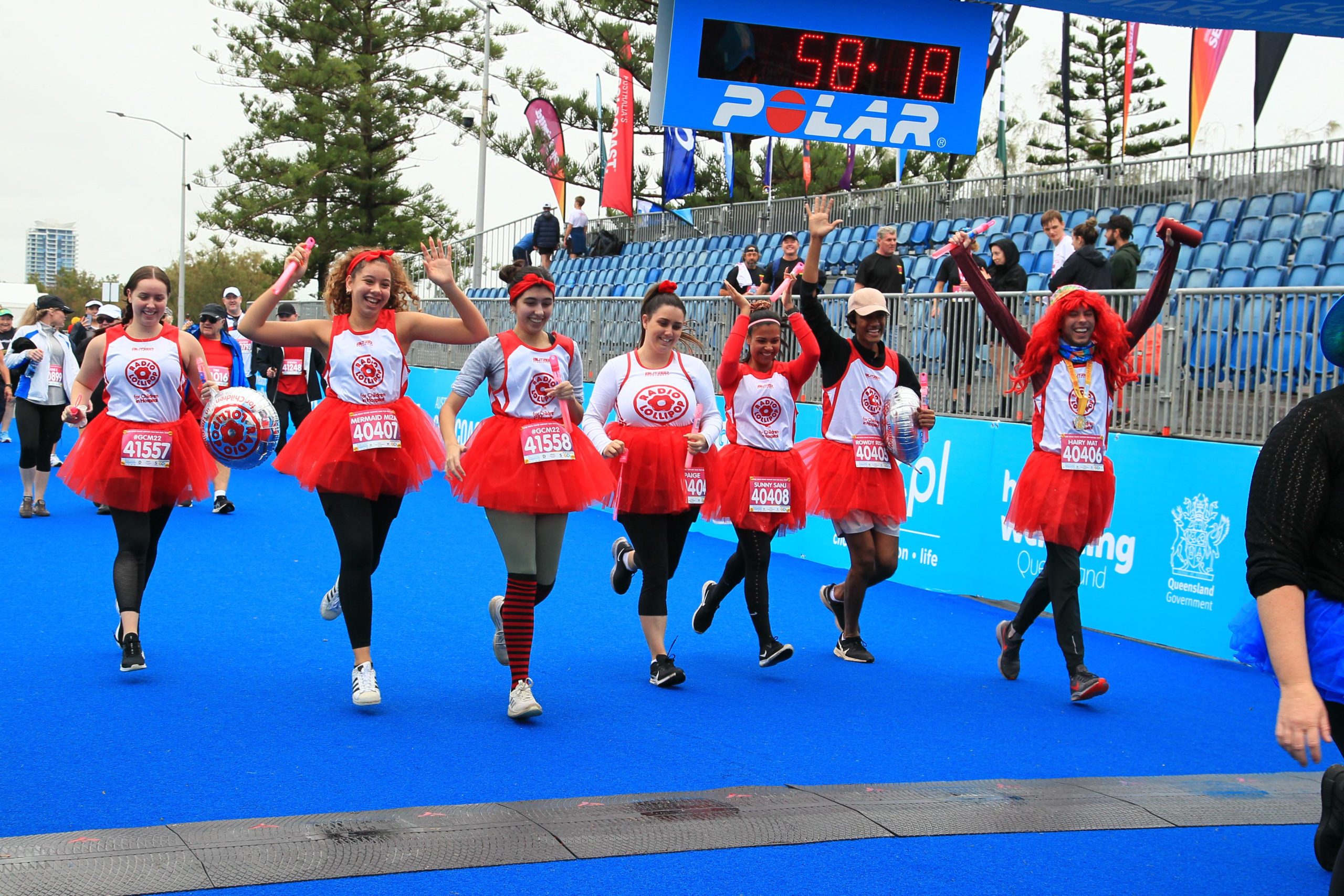 Location: Gold Coast, Australia