Latest News
Quality Quilts!

11 October 2022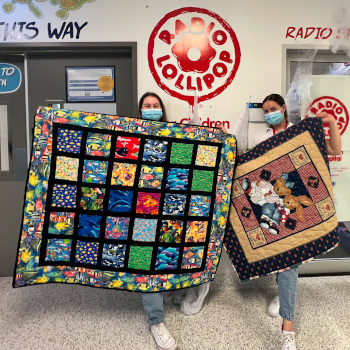 Our team at the Gold Coast were welcomed by a wonderful and scintillating surprise at the studio today. The Wattle Quilters kindly donated quilts for the children of the Gold Coast University Hospital!
The Wattle Quilters make quilts for children and adults who may be in need of warmth and comfort, need a sense of security, and know that someone cares.
The quilts had a multitude of designs, ranging from beautiful bears to terrific Thomas the Tank Engine – there was a design to make everyone happy.
Thank you, Wattle Quilters, for these generous donations. We can not wait to deliver them to their new forever homes.
Location: Gold Coast, Australia