Latest News
Banking on Generosity

1 December 2022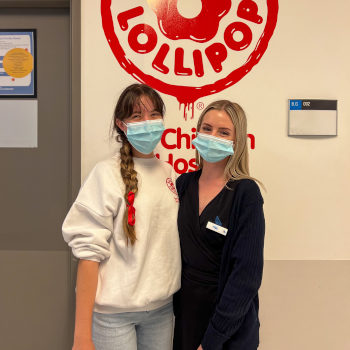 The Gold Coast Lollipoppers received some terrific news this Thrilling Thursday!
The Bank of Queensland Palm Beach celebrates the festive season with 'Twelve Days of Giving'. Over the first twelve days of December, the Palm Beach branch strategically selected local charities to support, and Radio Lollipop was lucky enough to be one of them! Tyra (pictured with volunteer Jazzy Jacqui) from the Bank of Queensland stopped by the studio today specifically to see our setup and deliver a $200 donation!
Thank you, Tyra and the Bank of Queensland Palm Beach. Thank you for supporting our mission to provide care, comfort, play, and entertainment to the children of the Gold Coast University Hospital.
Location: Gold Coast, Australia