Latest News
Venerable Visitor – Vance Joy!

7 September 2022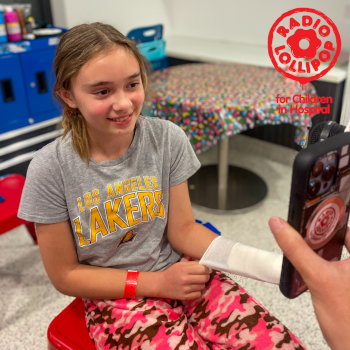 This Manic Monday, our team at the GCUH was celebrating their theme of the night, Around the World 🌎,  in a big way: by zoom calling a very special guest currently in Barcelona, Spain 🇪🇸! 
Three little friends joined us in the studio for the once-in-a-lifetime opportunity to interview *drum roll* 🥁 Vance Joy 🎉! Our budding journalists were phenomenal, asking everything from "If you could pick any animal, what pet would you have?" 🐕 to "What's your favourite song?" 🎵.
Everyone was laughing, smiling, and having the absolute time of their lives! Bringing the perfect night to a close, James treated us to an intimate acoustic performance of Riptide 🌊! 
Thank you so much, Vance Joy, for calling in 'From Afar'. Our friends felt 'Like Gold' after hanging out. We hope to see you again soon 😊🍭!
Location: Gold Coast, Australia