New Zealand
For We Love – Cubee Kiz New Zealand

13 September 2022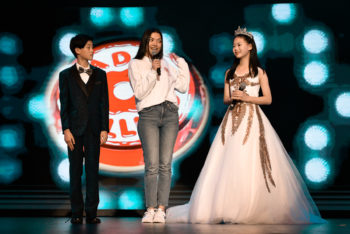 The New Zealand Precise Homes For We Love Cubee Kiz New Zealand International Children's Gala, held on September 10th was spectacular! This years gala is the fifth bought to stage, and once again was filled with a marvel of talented children's performances – singing, dancing, reciting poetry, martial arts and speeches. It was the first to feature Radio Lollipop volunteers on stage, turning the SkyCity Theatre into a Radio Lollipop studio for the night.
Our very own presenters, alongside the Cubee Kiz opened the show, which featured song requests called in from children in hospital and interviews. It was a night of music, fun and laughter, everything Radio Lollipop brings every night we're on air and everywhere around the world. 
With representation of the various cultures of New Zealand, the show includes performances from Bollywood, Korea, China and so much more. These gifted children performed at Skycity theatre with the goal of fundraising for Radio Lollipop, and encouraging viewers to be kind and share love with everyone around them.
The children's gala is a showcase of talent created by Jessie after she spent some time in Starship Children's Hospital with her child, and met Radio Lollipop.
We are honoured and grateful to have such an organisation support Radio Lollipop for so many years and it shows how much impact our service has on not only the children in hospital, but also the parents.
Cubee Kiz kindness and generosity continues with a GiveALittle page that allows further donations to be made in recognition of the performers dedication, representing Radio Lollipop New Zealand – on stage. https://givealittle.co.nz/cause/for-we-love-cubee-kiz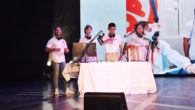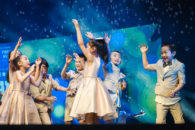 Location: Auckland, New Zealand