Latest News
Amazing Race Around the Wards!

27 October 2022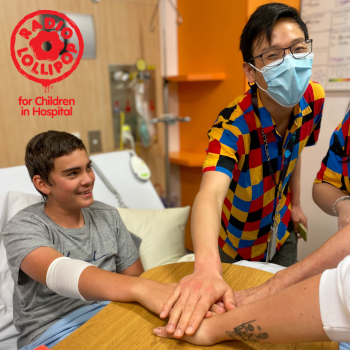 If you had the chance to meet an AMAZING reality TV celebrity, would you RACE at the opportunity 🏃?
The kids at Gold Coast University Hospital certainly did – they got to meet Vincent from the Amazing Race 🏁!
We challenged Vincent to so many games on the ward to keep in the competitive racing spirit, and even though the kids always came out on top, he couldn't wipe the smile off his face 😊!
To make the visit super special, Vincent even brought a REAL clue card from the race, prompting many great questions from our curious friends 🤔!
Thank you so much, Vincent, for visiting us. We loved seeing you brighten up the kids' days ☀️!
Location: Gold Coast, Australia