EVENTS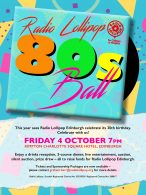 Tickets Now Available for the Radio Lollipop 80's Ball

2 June 2019
Tickets and supporter packages are now available for the Radio Lollipop 80's Ball which takes place in Edinburgh on Friday 4th October. The event is being held at the Kimpton Charlotte Square Hotel and forms part of the 30th Birthday …
Fundraising campaign for Kids in Show Seats (K.I.S.S.)

4 March 2019
Radio Lollipop New Zealand is beginning the tele-marketing campaign for the upcoming K.I.S.S. (Kids in Show Seats) pantomime 'Robin Hood'. The campaign is running from the 25th of February through to the 26th of April, with the show being staged …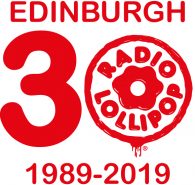 Radio Lollipop Edinburgh is 30!

13 February 2019
This year marks Radio Lollipop's 30th anniversary in Edinburgh! To celebrate this momentous occasion we are holding numerous fundraising events throughout the year, including our 12th Annual Ball. Introducing the Radio Lollipop Funraisers. Funraiser #1: Swish Event Sunday 24th March …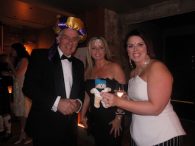 Radio Lollipop Ball Raises £16,000!

9 October 2018
The Radio Lollipop Ball has raised an amazing £16,000 for the charity in Edinburgh. The fundraising event took place on Friday 5th October at the Principal Edinburgh Charlotte Square Hotel and was a sell out with over 200 guests attending. …