EVENTS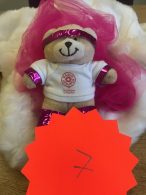 Radio Lollipop 80s Ball – One Week To Go!

27 September 2019
The Radio Lollipop 80s Ball takes place one week today in Edinburgh! Hobble is ready with his 80s outfit to celebrate 30 years of the charity in Edinburgh on 4th October. The event is taking place at the Kimpton Charlotte …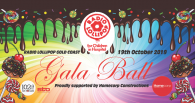 Gold Coast Willy Wonka Gala Ball

20 August 2019
Radio Lollipop at Gold Coast, Australia are holding a Gala Ball, proudly supported by Homecorp Constructions. The Gala Ball is set to go off with chocolates galore on Saturday 19th October 2019 at voco Gold Coast. Come celebrate everything Radio …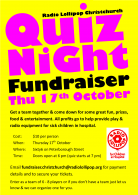 Christchurch Quiz Night Fundraiser – what do you know?

6 August 2019
The Radio Lollipop team in Christchurch is holding a quiz night for its annual fundraiser. The quiz will be taking place at "Sixty6" on Peterborough Street on the 17th of October and will include raffles and a prize for the …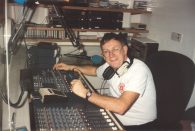 Happy 30th Birthday Radio Lollipop Edinburgh!

3 June 2019
Today, 3rd June, marks the 30th Birthday of Radio Lollipop in Edinburgh. The station was launched at the Royal Hospital for Sick Children in Edinburgh and has been going strong ever since. The volunteers are celebrating in style with a …