EVENTS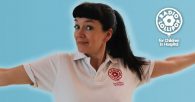 WE NEED YOU!

10 October 2019
Radio Lollipop Glasgow are currently looking for volunteers to join our team one night per week (Monday - Thursday) from 6pm to 8pm. Download an application form today; http://www.radiolollipop.org/ukvolapp Application forms can be returned to our Volunteer Co-ordinator, Catherine Caughie …

Radio Lollipop Glasgow

10 October 2019
 The Radio Lollipop 10K team SMASHED it 🥇🏆!! A HUGE Well Done to our Radio Lollipop Glasgow 10K Team completing their 24 hour cycle in the Hospital just outside our studio to help train for the 10k great Scottish run. …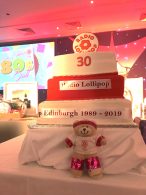 Celebrating 30 Years of Radio Lollipop in Edinburgh with the 80s Ball

9 October 2019
The Radio Lollipop 80's Ball raised a fantastic £13,700 for the charity, which is celebrating 30 years in Edinburgh this year. The 1980s themed event took place on Friday 4th October at the Kimpton Charlotte Square Hotel. The event received …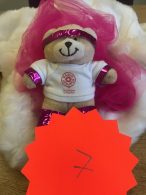 Radio Lollipop 80s Ball – One Week To Go!

27 September 2019
The Radio Lollipop 80s Ball takes place one week today in Edinburgh! Hobble is ready with his 80s outfit to celebrate 30 years of the charity in Edinburgh on 4th October. The event is taking place at the Kimpton Charlotte …