Australia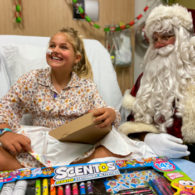 Charming Christmas Collection @ the GC

2 January 2023
As has become a yearly tradition, Radio Lollipop Gold Coast once again brought Christmas festivities to the children of the Gold Coast University Hospital. Throughout our 'Seven Days of Giving', our volunteers gifted over 160 presents and even organised a …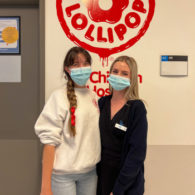 Banking on Generosity

1 December 2022
The Gold Coast Lollipoppers received some terrific news this Thrilling Thursday! The Bank of Queensland Palm Beach celebrates the festive season with 'Twelve Days of Giving'. Over the first twelve days of December, the Palm Beach branch strategically selected local …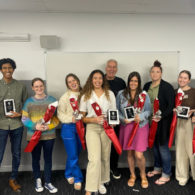 End of Year Jamboree!

7 November 2022
On Sunday, the 23rd of October, the Gold Coast held its last official social get-together for 2022. Lollipoppers lounging around Southport Community Centre provided the perfect, perfect, perfect, opportunity to acknowledge and celebrate some extraordinary people. The afternoon began with …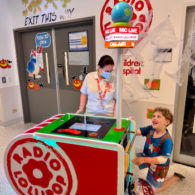 Laudatory LolliTrolley Launch!

28 October 2022
The latest innovation in play technology has landed at the Gold Coast University Hospital! On Monday, the 24th of October, the Gold Coast launched a Radio Lollipop LolliTrolley! The trolley turns any room into a complete Radio Lollipop studio experience! …