NEWS
Beauty and the Beast – Fundraising campaign for Kids in Show Seats (K.I.S.S.)

3 April 2022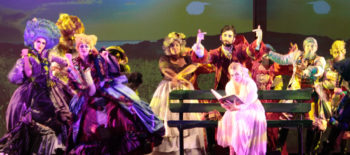 Southern Stars Charitable Trust is a huge supporter of Radio Lollipop New Zealand (Christchurch, Counties, Starship, Waitakere & Whangarei)
This year, their pantomime production of Beauty and the Beast will take place on Saturday the 9th of July 2022, in Auckland.
A telemarketing campaign will commence on the 25th of March 2022 to 11th May 2022, inclusive. Companies and supporters will be contacted and asked to sponsor tickets, which will be donated towards Radio Lollipop New Zealand.
If you would like to support this campaign, please contact Southern Stars directly.
Location: Auckland, New Zealand