Latest News
Silly Sausage Sizzle Soiree on Saturday & Sunday!

10 August 2022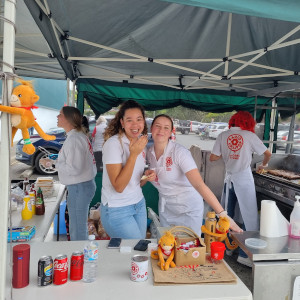 🍞 80 loaves of bread,
🖊️ 43 Lollipop Pens,
🧅 35kg of onions,
🐵 12 Monkeys,
☕ 3 Coffee Keep Cups, and
🤑 $5412.70 Gross Sales!
Last weekend, the Gold Coast Lollipopppers spent Saturday and Sunday sizzling silly sausages at Bunnings. With every dollar raised going towards our service in the Gold Coast University Hospital, we are both grateful and incredibly humbled by the support of the local community.
We want to express our genuine gratitude to Bunnings Southport and Arundel for giving us this opportunity and Bakers Delight for their continued support in providing dough. Finally, the entire day wouldn't have been possible without our wonderful volunteers – thank you all again! Thank you for your continued support and commitment to the children of the Gold Coast University Hospital.
Location: Gold Coast, Australia