Australia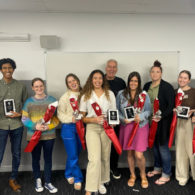 End of Year Jamboree!

7 November 2022
On Sunday, the 23rd of October, the Gold Coast held its last official social get-together for 2022. Lollipoppers lounging around Southport Community Centre provided the perfect, perfect, perfect, opportunity to acknowledge and celebrate some extraordinary people. The afternoon began with …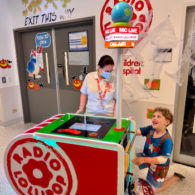 Laudatory LolliTrolley Launch!

28 October 2022
The latest innovation in play technology has landed at the Gold Coast University Hospital! On Monday, the 24th of October, the Gold Coast launched a Radio Lollipop LolliTrolley! The trolley turns any room into a complete Radio Lollipop studio experience! …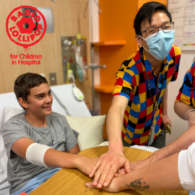 Amazing Race Around the Wards!

27 October 2022
If you had the chance to meet an AMAZING reality TV celebrity, would you RACE at the opportunity 🏃? The kids at Gold Coast University Hospital certainly did – they got to meet Vincent from the Amazing Race 🏁! We …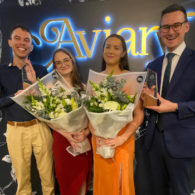 Bonney Electorate 2022 Local Legend Community Awards

18 October 2022
It is not an understatement to say that today truly is a Terrific Tuesday. Last night, Radio Lollipop was invited to attend the Bonney Electorate 2022 Local Legend Community Awards. Out of the five award categories, we are so proud …